Simon Colreavy-Donnelly is Lecturer in Ubiquitous Computing and member of the Interaction Design Centre, at the CSIS in University of Limerick. He obtained a PhD in Digital Arts and Humanities from the National University of Ireland, Galway in 2016. His practical thesis involved rendering a phone-based virtual reality guide to James Joyce's Ulysses. He teaches Courses in the area of Graphics, Virtual Reality and App Development. His research interests include Intelligent Systems and Computational Intelligence, Graphics and Image Processing. He has published works in the fields of AI, Deep Learning, Medical Imaging Technology, Drug Manufacturing and Optimisation, as well as Virtual Reality and Cultural Heritage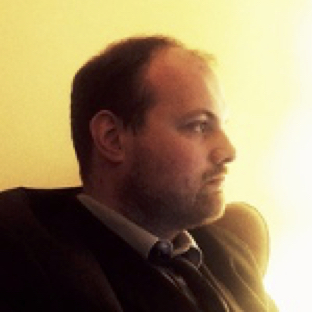 3D Modelling for Animation
As the advertising, design and entertainment industries progressively move more towards use of 3D design tools, the Animation module teaches students the vocational skill they need to produce 3D animation, models and filmmaking content. They will also gain knowledge key to development of ads, promotional videos and instructional content for their own projects, or industry clients. As part of this approach, students will be encouraged to develop their learning in an applied context; keeping a development diary and portfolios to promote themselves to prospective employers. The module focuses on use of 3D design tools, such as Maya, as well as filmmaking technologies, like AfterEffects and PremierPro.
Augmented and Virtual Reality Design
VR technology has become ubiquitous across a diverse range of areas, including civil engineering projects, cultural heritage and the Arts. The purpose of this module is to enable students to develop bespoke Augmented and Virtual Reality scenarios, using pre-built software pipelines, working to specific industry standards. As part of this, students will learn about the use of VR technology, as a means to create client-focused training simulations, guided tours and interactive user-focused experiences, wherein leveraging of sound-effects and spatial immersion are key modalities. The module will use the Unity engine, to create and prototype specific VR scenarios.