Lilian Genaro Motti Ader is lecturer in Interaction Design, in the Department of Computer Science and Information Systems, at University of Limerick, in Ireland.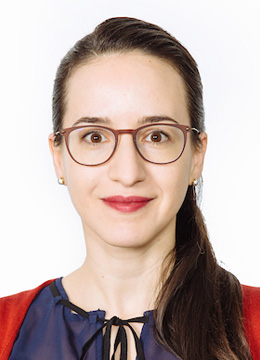 Previously, she was a postdoctoral researcher and Marie Sklodowska-Curie Career FIT fellow at CeADAR – Centre for Applied Data Analytics &AI, and the School of Public Health, Physiotherapy and Sport Sciences, at University College Dublin.  Her research focuses on improving user experience and quality of data capture in health technologies, applied to gait analysis and digital health interventions. 
She holds a PhD in Human-Computer Interaction from the University of Toulouse, France. During her PhD research, Lilian started using motion capture technologies to investigate how the movements of older adults affect their interaction with touchscreen devices.
Lilian holds a master's degree in Arts and Digital Media from the University of Paris 1 and a bachelor's in Communication, Image and Sound from the Federal University of Sao Carlos, Brazil.
Her core research interests are User Experience and User Centred Design applied to Digital Health, Movement analysis and Accessibility.