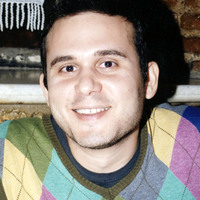 Vangelis Papadimitropoulos holds a Ph.D. in the political philosophy of Cornelius Castoriadis. In his dissertation, he examined the philosophical presuppositions for a post-foundational theory of democracy, as manifested in Cornelius Castoriadis's project of individual and collective autonomy. Castoriadis is best known to the general public for articulating a theoretical framework for the creation of an alternative economy based on self-management and grassroots democracy. He was also one of the first thinkers to mention the importance of computers for the creation of a more democratic society.
Vangelis current research focuses on the interrelation of contemporary political theory (liberalism, post-marxism, post-modernism) and digital platforms with the emergence of a collaborative economy enhanced by the Internet and free/open source software/hardware. He has participated in several conferences making presentations on political theory, digitization, economics and the Commons, and has published a number of articles in peer-reviewed journals.
He has worked for many years as a teacher in Greece. He is currently employed as a copywriter/content manager in an international company based in Amsterdam. He is also affiliated with the Free University of Amsterdam as a post doctoral researcher.
Between January and April 2018, Vangelis is visiting the IDC as part of a COST Short Term Scientific Mission. He is funded by the CA16121 Sharing and Caring COST action, and will be working on his  SustRes project.