2 Events in the Nomadic Work/Life Seminar Series
The 4th NWL International Seminar Series was concluded by public talks by two international visitors. Dr. Mark Perry, Brunel University (UK) presented "Work Around – Practices around Technology, Space and the Ever-changing Nature of Organisational Life". Dr. Perry is an interdisciplinary researcher with interests spanning cognitive science, computing and social science and 'user studies'. He was originally trained as a psychologist (BA (Hons.), Cardiff University), a cognitive scientist (MSc, Cardiff), and an interdisciplinary PhD (Brunel), having worked at a variety of places along the way, including Goldsmiths College (London), Hewlet-Packard Research Labs (Bristol), Stanford University (USA), and the Appliance Studio (Bristol). For the past few years, most of his research has revolved around the use of mobile information and communications technology, and in the use and design of ubiquitous/pervasive computing and networked information appliances.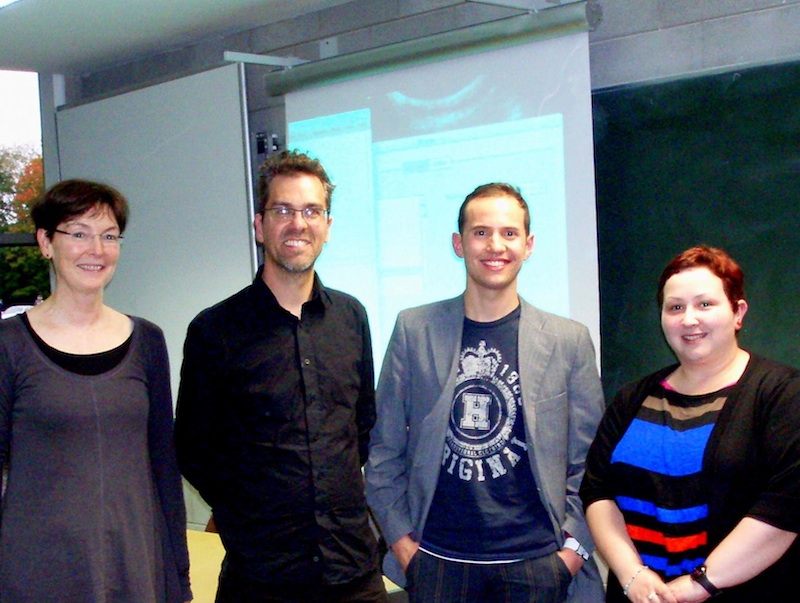 The final talk was delivered by Professor Barbara Czarniawska, University of Gothenburg (Sweden): "Nomadic Work as Life Story Plot". Professor Czarniawska is a professor in Managing Overflow at the School of Business, Economics and Law, Gothenburg Research Institute University of Gothenburg; a Visiting Research Fellow at the Sloan School of Management, MIT, USA, London School of Economics and Political Science and Wissenschaftszentrum Berlin; a Scholar-in-Residence at Rockefeller Foundation, Bellagio, Italy; a Fellow at Center for Cultural Sociology, Yale University; and a Visiting Professor at Università di Roma, La Sapienza.She holds a MA in Social and Industrial Psychology, Warsaw University, 1970 and a Ph.D.in Economic Sciences, Warsaw School of Economics, 1976. She is also member of the Swedish Royal Academy of Sciences, the Swedish Royal Engineering Academy, the Royal Society of Art and Sciences in Göteborg and the Finnish Society of Sciences and Letters. She received the Lily and Sven Thuréus Technical-Economic Award for internationally renowned research in organization theory, 2000 and a Wihuri International Prize in 2003, "in recognition of creative work that has specially furthered and developed the cultural and economic progress of mankind." In 2003 she has been elected to an Honorary Fellow of the European Institute of Advanced Studies, Brussels. Stockholm School of Economics bestowed on her the title of Oeconomiae doctor honoris causa in September 2005; Copenhagen Business School made her Doctor Mercaturae Honoris Causa in March 2006; Helsinki School of Economics made her an Honorary Doctor of Science (Economics) in May 2006. Her latest books in English are Shadowing and other techniques for doing fieldwork in modern societies (2007) and A theory of organizing (2008).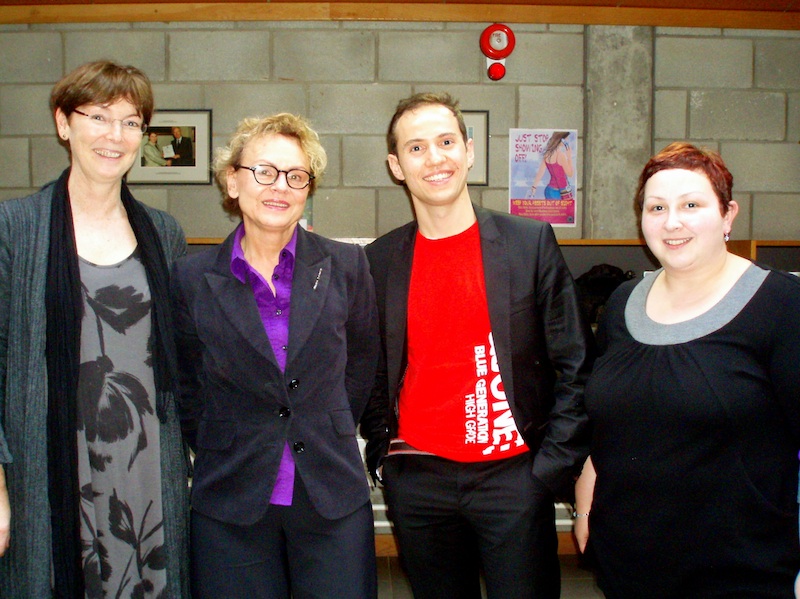 The 4th NWL International Seminar Series: 'Work practices, Nomadicity and ICT Mediation' was organised by Fabiano Pinatti and Dr. Luigina Ciolfi on behalf of the Nomadic Work/Life in the Knowledge Economy project team. The seminars were co-sponsored by the Interaction Design Centre – Department of Computer Science & Information Systems and by the Department of Sociology of the University of Limerick. Full information on the events and the project can be found on the NWL Website