Alan graduated with a First Class Honours in Digital Media Design from the University of Limerick.
Before enrolling as a mature student, he worked in video production and in the music industry as both performer and teacher. He is currently employed by the LCETB (formally Limerick VEC) as an Instructor in various Adobe software packages.  He also holds diplomas in Electronic Servicing and Advanced Network & Software Systems.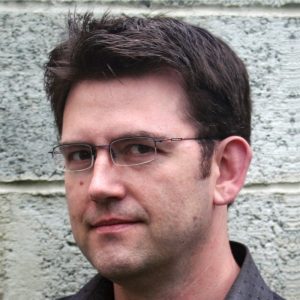 Alan graduated with a Ph.D. in 2020. His research focused on discovering new ways of teaching of interdisciplinary subjects such as Interaction Design by customising student's project-based work to allow for a more cohesive learning experience. This research included the use of digital fabrication in teaching prototyping techniques and interaction design principles, focusing on the needs of Interaction Design students as they strive to put their training to good effect. He rejoined the IDC as University Teacher in 2021.
e: alan.t.ryan@ul.ie
e: alan@interactional.org
w: Portfolio Site
w: Twitter
w: LinkedIn Profile