TweekIrishHeritage: What Describes the Cultural Heritage of Ireland?
As part of a DMARC initiative included in the weeklong Limerick Lifelong Learning Festival, I (Laura Maye) hosted a Twitter experiment online for anyone in the world to take part in. The event took place on the 23rd March 2013 from 11am – 5pm GMT. The experiment was run from Faber Studios, Limerick, Ireland at the same time, and the studios were open to the public. The experiment took the form of a game entitled TweekIrishHeritage; in this game, participants were asked what they thought best described the cultural heritage of Ireland.
The goal of this research was to explore the involvement of onsite and remote audiences in the broadcast of a live event relating to cultural heritage that required minimum participant effort. In order to gather participants, the event was advertised on several Facebook pages, and a Facebook event was created to promote it.
On the game interface, there were three stick men and three destinations: a pub, a landmark and a museum. To partake in the game, participants had to tweet a keyword to move their chosen stick man to his destination: #irepubculture1 for pubs; #irelandmark2 for landmarks; and #iremuseum3 for museums. Once a stick man reached his destination, some information about a pub, landmark or museum appeared on screen and the game reset.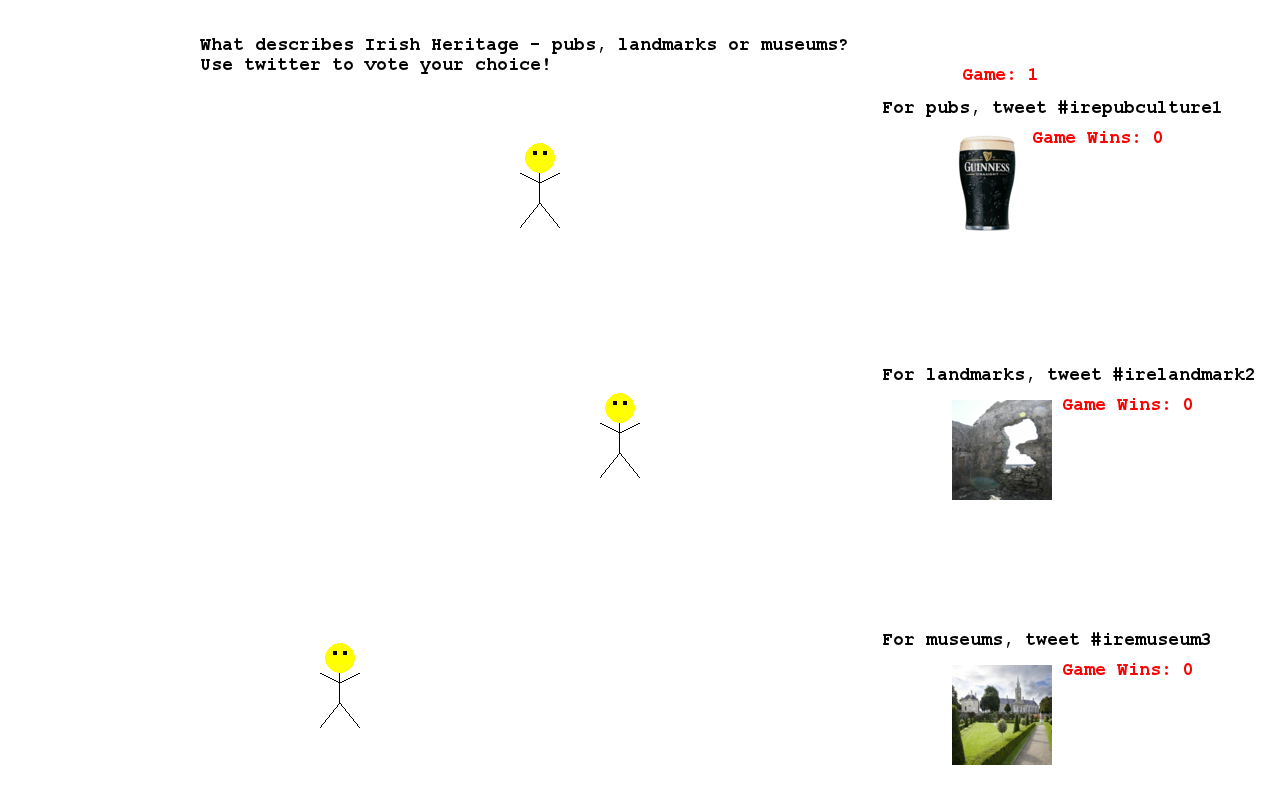 I built a very small prototype of a 6 x 1 LED matrix to provide visualisations of the votes. The green lights represented the votes for pubs, the red lights represented the votes for landmarks, and the amber lights represented the votes for museums. At the beginning of the game, pubs were winning by a long shot (see figure below)!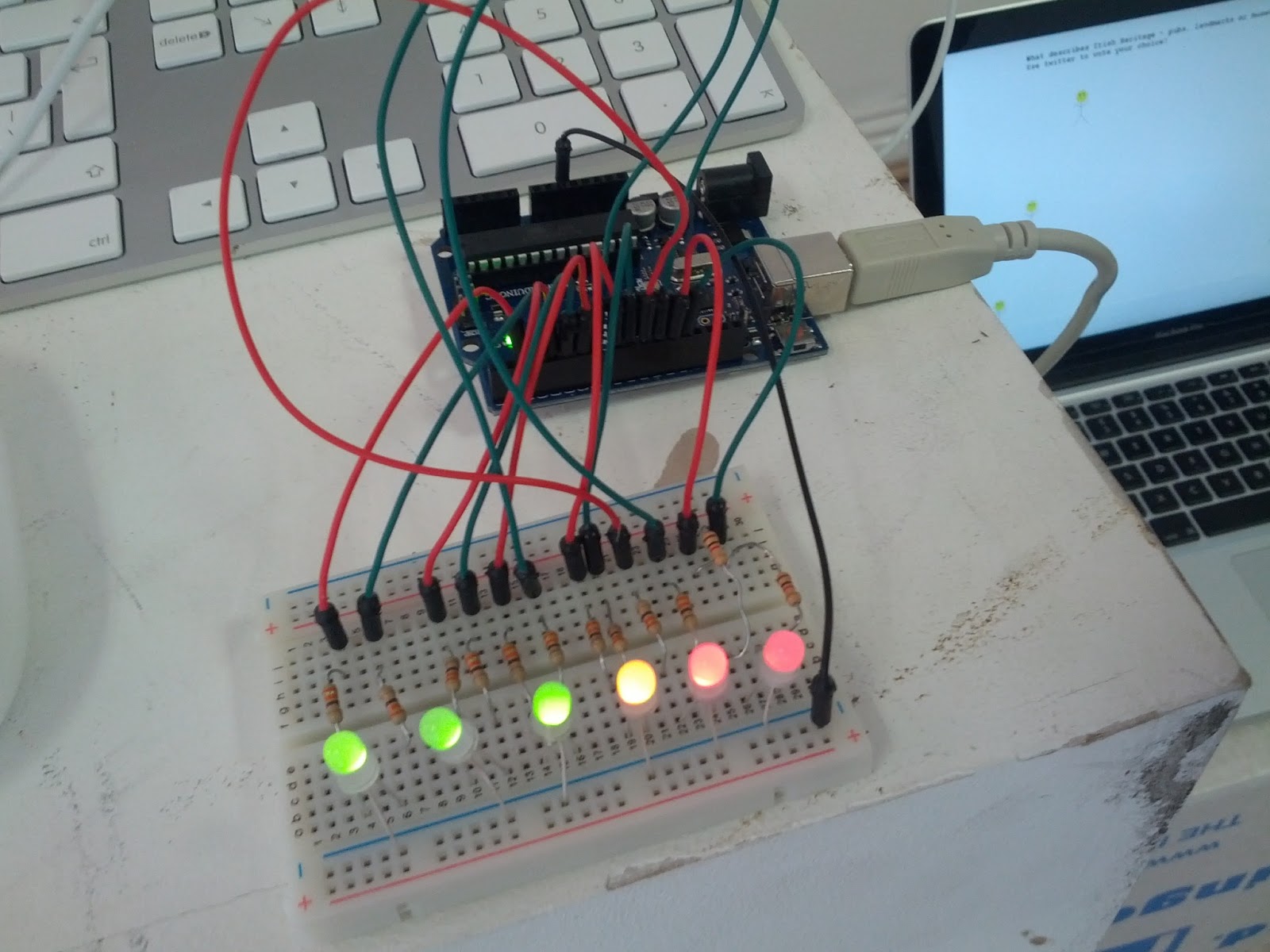 A total of thirteen people participated in the event; three of these people were onsite participants, and ten were online participants. Some participants posted more than one tweet and voted for more than one category.
At the end of the game, the results demonstrated that more people thought landmarks describe the cultural heritage of Ireland. Hey, I'm just as surprised as you are; however, there is nothing nicer than heading to Dun Aonghas on Inis Mór for a peaceful break or strolling around the blissful terrains near the Burren, Co. Clare.